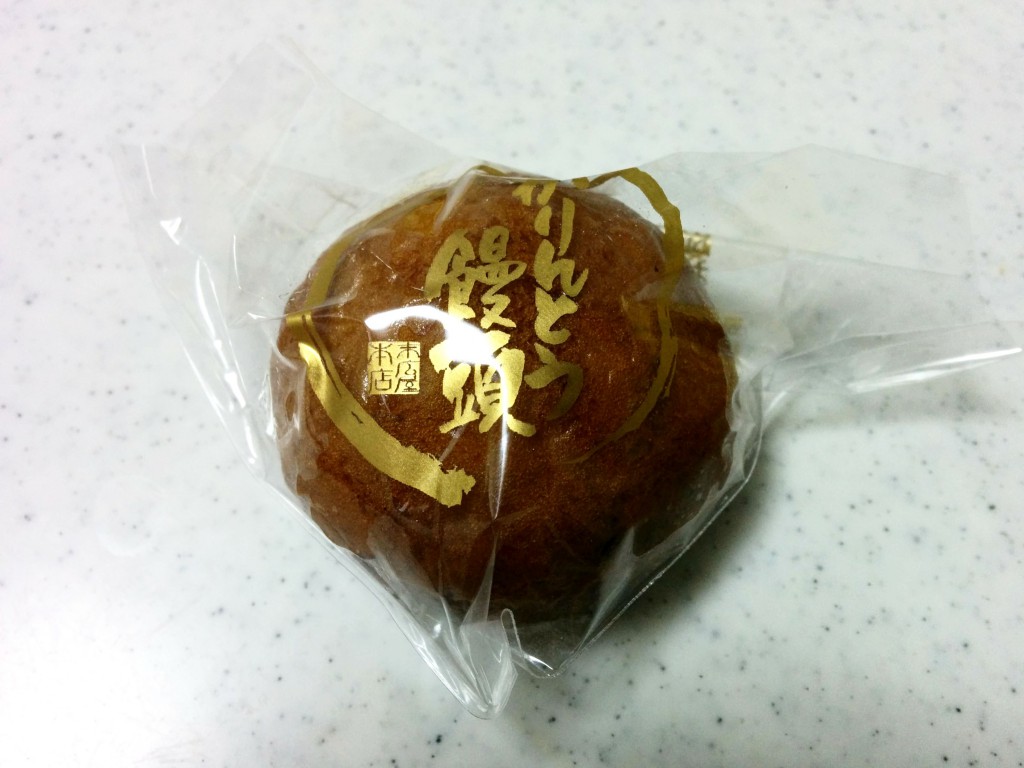 I ate Karinto Manju made by Suehiroya Honten. It is fried-buns containing strained adzki-beans paste with crispy dough of brown cane sugar.
Suehiroya Honten
Suehiroya Honten is Japanese sweets store, which has been running from 60 or more years before. It sells Japanese sweets based in Gifu prefecture, and specialized Japanese sweets that contains Western tastes.
Suehiroya Honten doesn't use food additives, and its all sweets are handmade. And the number of sweets displayed at shop is small. If you want to buy many sweets, call to the shop in advance.
Access
Ride on the bus with number C35, C36 or C39 at bus terminal nearby JR Gifu Station, and get off the bus at Shimoshikke, 下尻毛, bus stop. It will take about 25 minutes. If you don't understand, ask person at bus terminal information center.
Walk to the opposite direction from the river, and turn right diagonally when you see the second traffic signal. Its intersection is Shimoshikke nishi, displayed as "下尻毛西". Then you can see the shop on your right side!
It will take 2 or 3 minutes from the bus stop.