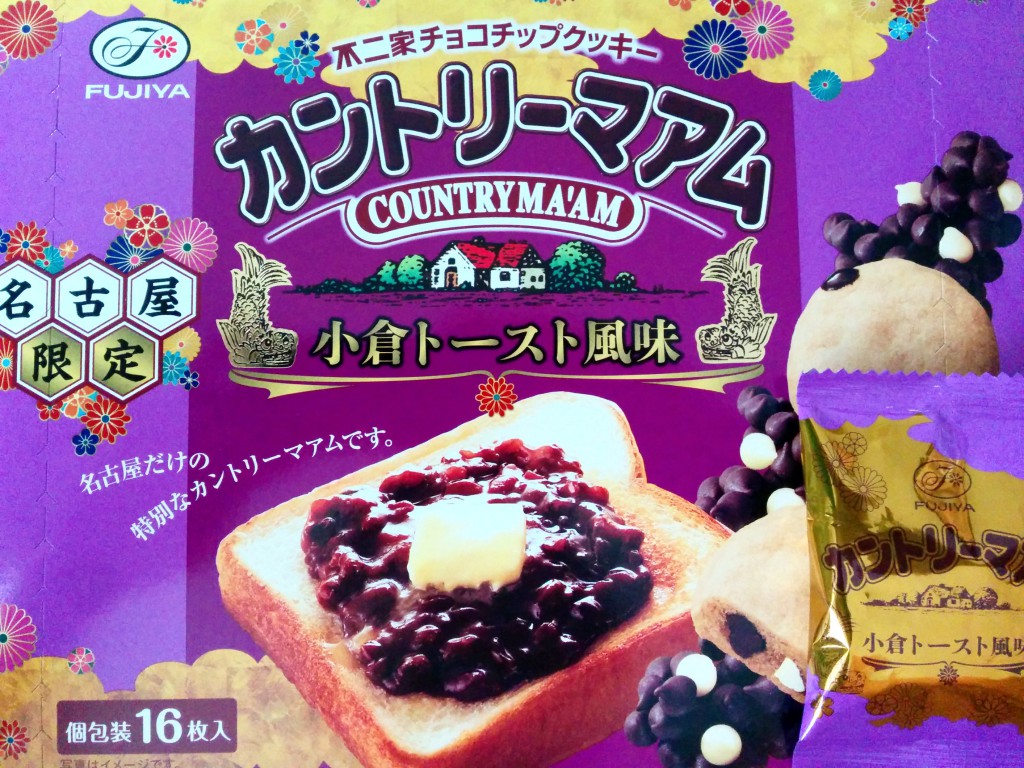 I ate Country Ma'am Ogura Toast Flavor. It's a taste of Nagoya, Japan.
Ogura Toast
Ogura is sweet adzuki bean paste made of a mixture of mashed and whole beans. Ogura toast is the toast with ogura.
Ogura toast is commonly served in coffee shop or restaurant in Nagoya, Japan.
The most surprising is reproducing of Ogura Toast in Country Ma'am. It's delicious.
I bought the sweets at Kiosk in ESCA, which is underground shopping center in Nagoya.