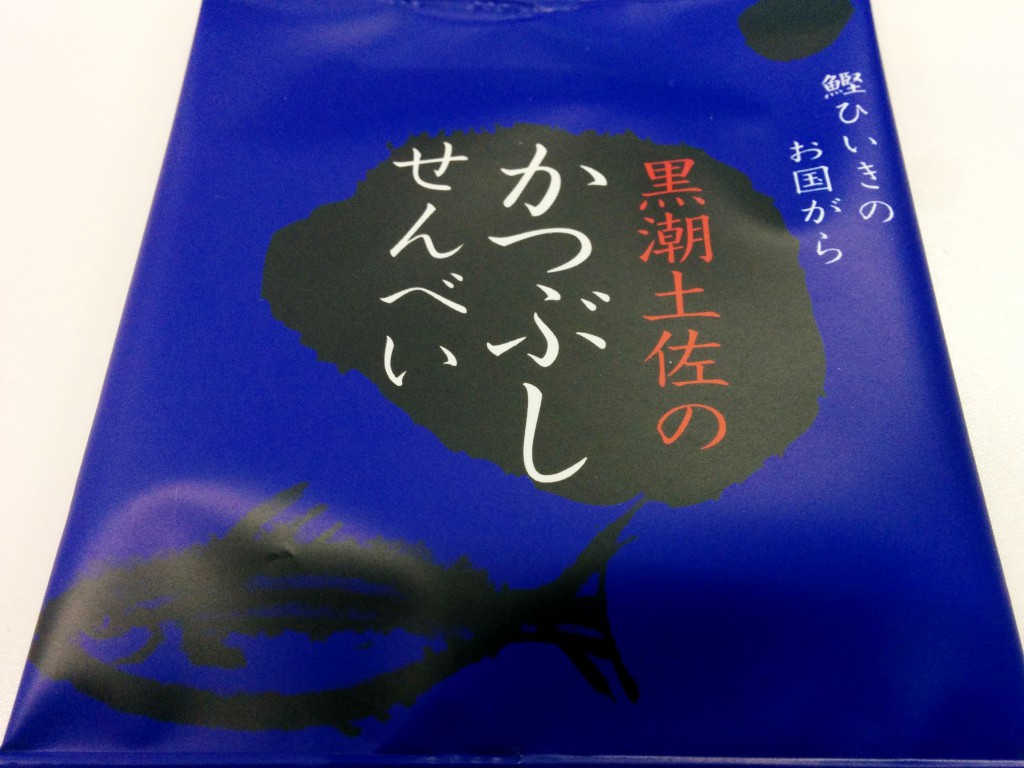 I ate Kuroshio Tosa no Katsubushi Senbei.
Kuroshio is Japan Current, which qualify Tosa. And Tosa is the old name of Kochi prefecture in Japan. Katsubushi means katsuo-bushi, which is dried and shaved bonito. Senbei means rice cracker.
So, this may be "Dried and Shaved Bonito Rice Cracker in Japan Current, Tosa" in English.
In Kochi prefecture, Tosa Kiyomizu port is very famous for Katsuo, bonito. The catch quota of bonito in Kochi prefecture is the 4th best in Japan. This is the rich flavor rice cracker born in Kochi prefecture blessed with fresh bonito.
In Kochi prefecture, you can experience all-you-can-eat of bonito tataki, which is bonito like sashimi, the sliced raw fish.